AABC Toolkit - Birth Center Contracting
A member benefit for Birth Center and Alongside Midwifery Unit Members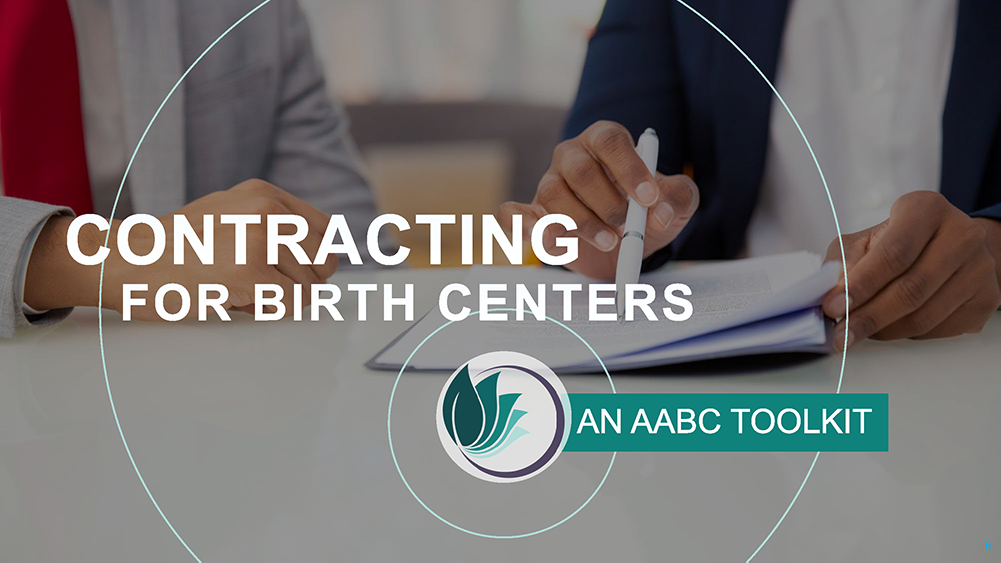 This toolkit developed by the AABC Industry Relations Committee is designed to assist birth centers with contracting. Learn how to use a budget to determine your break even point, and the definitions of commonly used insurance terms. Plus, the toolkit looks at common issues and solutions in the contracting process.
Resources included in the toolkit:
Glossary of Terms [PDF]

Expense and Revenue Worksheets [spreadsheet]

In-Network vs Out-of-Network [PDF]
Resources to Collect Information [links]
Sample Letter to Insurance Companies [PDF]
AABC Letter to National Uniform Billing Committee [PDF]
AABC Position Statement: Appropriate Billing and Coding for Birth Centers [PDF]
Strong Start Initiative for Mothers and Newborns [link]


MEMBERS ONLY: SEE NOTE BELOW
Download Now
This toolkit is a member benefit for Birth Center, Developing Birth Center, and Alongside Midwifery Unit members. Be sure to
log-in to your account
before downloading.