How to Start a Birth Center Faculty
Leaders in the Birth Center Industry
Brianna Bennett, MBA
Brianna is an expert in birth center administration and an experienced nonprofit medical manager.  She has served as faculty for AABC for more than 10 years teaching workshops throughout the U.S., consulting with midwives, medical leaders, and entrepreneurs.  She understands all facets of financial management, HR, marketing, program development, and business grit.  Brianna worked for more than 15 years as the business director of the Women's Birth & Wellness Center in Chapel Hill, NC where she has helped the center grow and expand its services to include more than 7,500 clients.  Brianna also helped to kick-start a second birth center in Asheville, NC in 2016.
---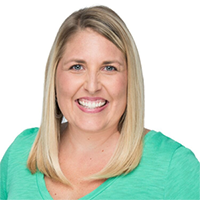 Amy Johnson-Grass, ND, LN, LM, CPM
Amy is the owner and director of Twin Cities Birth Center in St. Paul, Minnesota. She is a midwife, naturopathic doctor and licensed nutritionist. She was the first birth center in the Twin Cities and built the idea of birth centers in Minnesota starting with being instrumental in passing legislation to license birth centers in 2010. She is a past president of AABC.
---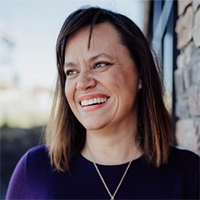 Aubre Tompkins, MSN, CNM
Aubre has been immersed in the world of birth centers since 2006. She started as an RN attending birth and as an educator, then became a midwife and the Clinical Director at Mountain Midwifery Center in CO. She was the Director there for 6 years and became an expert in running a center both on the Administrative and Clinical aspects. In 2017, Aubre was an integral part of working with the CO state health department to update and overhaul the state regulations that govern birth centers. She is the Director of Midwifery for Seasons Community Birth Center, which she designed and opened in 2019. She is the current AABC president