Flexxbuy Consumer Financing Solutions
Are you looking for credit solutions for your birth center clients who may not have insurance or who have a high deductible health plan? AABC has partnered with Flexxbuy to provide you with consumer financing solutions to increase access to birth centers.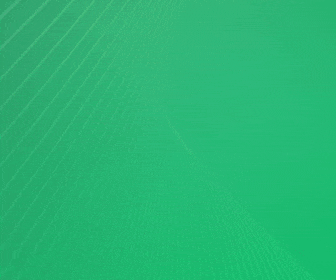 Flexxbuy can provide you with two solutions for consumer financing:
Credit Select Plus – Multi-lender platform consisting of over 20 lenders that provides approvals to individuals with credit scores as low as 500. Birth center has own account with dashboard to track approvals.
Flexx EZPay Plan – Instant in-house guaranteed payment plan with terms 3 to 48 months. No credit check. Birth center paid on installments by Flexxbuy, even if the consumer defaults.
Learn more about Flexxbuy now>>
Frequently Asked Questions
How long does it take for my clients to get approved?
The whole process usually takes 1-3 days.

How much can my clients get approved for?
Flexxbuy lenders can approve amounts from $1,000 - $100,000

What terms and rates are available to my clients?
Loan terms are 24-72 months with interest rates as low as 4.9%

What credit scores can be approved?
Flexxbuy lenders can approve applicants with scores in the 500s. Applicants with better credit will receive the best offers.

How long does it take for my birth center to get paid?
Funds are wired to client's checking account upon approval. Flexxbuy notifies you so you can collect payment immediately.

What happens if a client defaults?
If a client defaults, there is no recourse whatsoever. Your birth center will not be responsible, you are paid in full up front.

What kind of customer support is available?
The Flexxbuy support team will follow up with applicants during the approval process to answer questions and review offers. They will assist your clients in moving forward with lenders.

Will I have access to a portal to see loan progress/approvals?
You will have access to a loan portal where you can send the application to customers, view their status in the approval process, and review analytics on successfully funded loans.

How can my clients apply?
There are several ways for you to give clients the online application including via text or email through the portal and a customized URL for email and/or link on your website. You also have the option of taking information in person or over the phone to complete the application on your client's behalf.

How does Flexxbuy communicate with my birth center?
You will receive updates through the Flexxbuy portal when clients receive offers, accept offers, and are approved/funded. These messages are also relayed via email.

What is required for my birth center to get started?
Flexxbuy can accept businesses of all types, they have no minimum revenue requirements or minimum time in business. They only require two documents for acceptance (proof of business and banking information).

What is the cost to my birth center?
There is a $299 enrollment fee. For each funded loan, charges include 3.9% plus $49 (this is only charged after the sale is completed).

How soon can I get started?
Flexxbuy can have your account up and running in as little as 1-2 business days.

Am I locked into a contract with Flexxbuy?
You can cancel at any time without penalty.

Will I have access to training?
Flexxbuy will provide you with training resources and materials to help you get started. They will also provide one-on-one training to birth centers who require extra assistance.