AABC Birth Center Onboarding Training
Training for all of your staff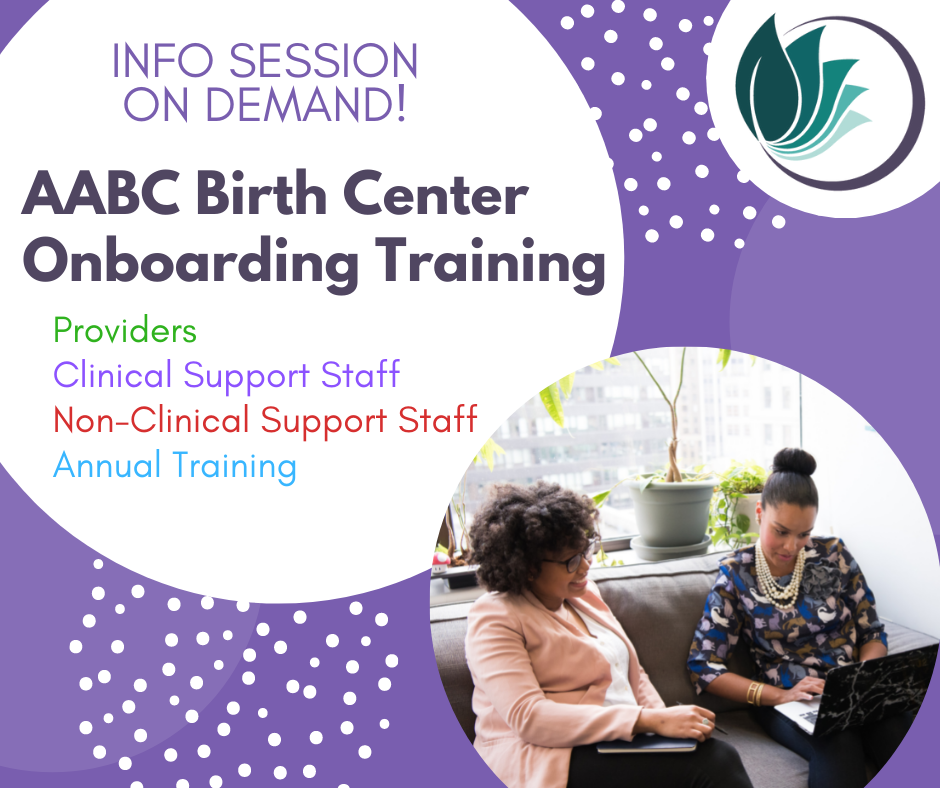 Are you looking for a convenient, affordable, and evidence-based solution to train your birth center staff? In this information session, we'll walk you through AABC's Birth Center Onboarding Training Program, an interactive, self-paced online training for providers, clinical support staff, and administrative staff. Available in convenient and discounted packages or a la carte, the modules include training on HIPAA, infection control, medications, transfer protocols, and the birth center laboratory - all specific to the midwifery model of care in birth centers. Plus, everyone who views this information session will receive exclusive access to a sampling of the training modules!
View an information session on demand
---
Training Packages
Learn about the training packages offered below. Interested in a custom package or have a group to train? Contact AABC to discuss your needs.
---
---