AABC Toolkit - Engaging Employers, Contractors + Payors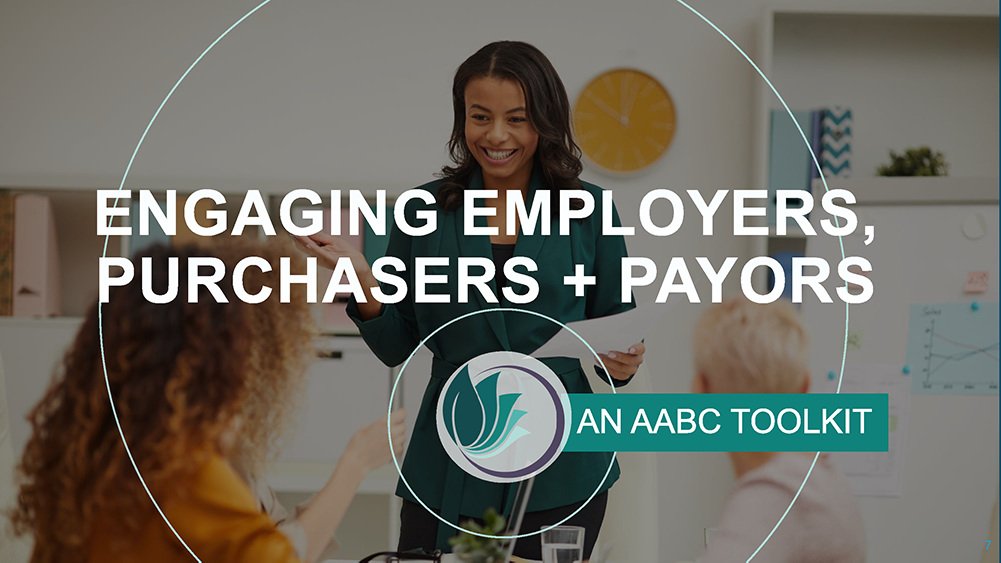 This toolkit developed by the AABC Industry Relations Committee is designed to assist birth centers with educating employers, purchasers and payors on the benefits of including birth centers in their benefit plans.
Resources included in the toolkit:
Background on Payer Relationship [PDF]
Do Your Homework Guide [Download]
Introductory Presentation on Birth Centers [Slide Deck]
Impact Statement Strong Start for Medicaid [PDF]
Impact Statement [PDF]
Birth Center FAQs [PDF]
Employer Health Plan Questions [PDF]


MEMBERS ONLY: SEE NOTE BELOW
Download Now
This toolkit is a member benefit for Birth Center, Developing Birth Center, and Alongside Midwifery Unit members. Be sure to
log-in to your account
before downloading.