AABC Toolkit - Facility Billing for Birth Centers
A member benefit for Birth Center and Alongside Midwifery Unit Members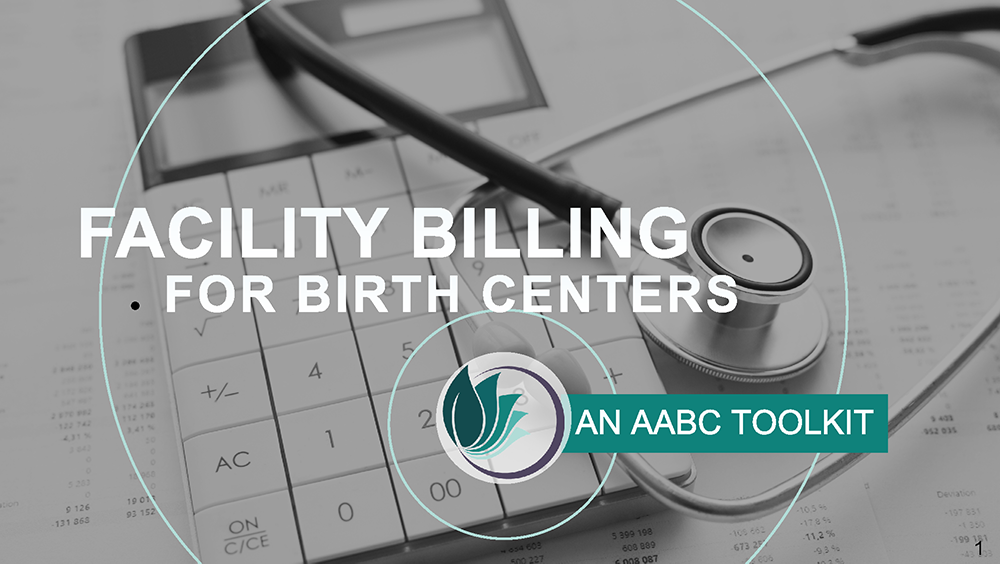 This toolkit developed by the AABC Industry Relations Committee is designed to provide a resource for freestanding birth centers seeking to bill for facility services and interested parties seeking to understand birth center billing. It reviews the basics of billing as well as AABC best practices, core revenue codes, and provides tools for renegotiating your current contracts for uniformity and better reimbursement.
The toolkit includes:
Facility Billing for Birth Centers - Introducing the AABC Facility Billing Toolkit [recorded webinar]
Glossary of Terms [PDF]
Apply for NPI Numbers [link]
Sample Advance Beneficiary Notice (ABN) Form [PDF]
TRICARE ABN Form [link]
Common Billing Codes [spreadsheet]
Tip Sheet for Completing the UB04 Form [PDF]
AABC IRC Toolkit: Birth Center Contracting [toolkit]
AABC IRC Toolkit: Engaging Employers, Contractors + Payors [toolkit]


MEMBERS ONLY: SEE NOTE BELOW
Download Now
This toolkit is a member benefit for Birth Center, Developing Birth Center, and Alongside Midwifery Unit members. Be sure to
log-in to your account
before downloading.