AABC Toolkit - Risk Management + Sentinel Events
A member benefit for Birth Center and Alongside Midwifery Unit Members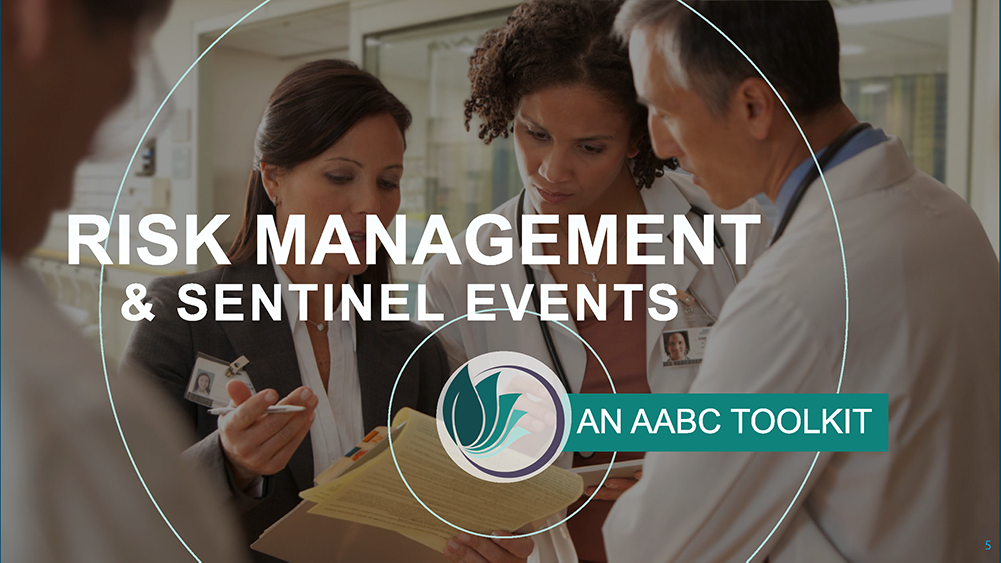 This toolkit is designed to provide members with information and tools for the prevention, management, and mitigation of sentinel events. You will learn how to prepare for the unexpected, follow established protocols when an adverse event occurs, and how to learn from and improve after a sentinel event.
Resources include checklists, samples, policies, and drills, and how to conduct a root cause analysis, supporting staff, and handling media inquiries. The toolkit also provides resources on risk management, including an orientation to the types of liability insurance available and tips for shopping for coverage.
This toolkit was was developed by a joint task force of the American Association of Birth Centers and the Commission for the Accreditation of Birth Centers.


MEMBERS ONLY: SEE NOTE BELOW
Download Now
This toolkit is a member benefit for Birth Center, Developing Birth Center, and Alongside Midwifery Unit members. Be sure to
log-in to your account
before downloading.