AABC'S AMAZON BOOKSTORE
Shop AABC's Amazon Bookstore below for a curated list of books available through Amazon. By following these specially formatted links, AABC earns a small commission on the sale from Amazon.
Are you looking for AABC resources? You can find these in the AABC store>>
---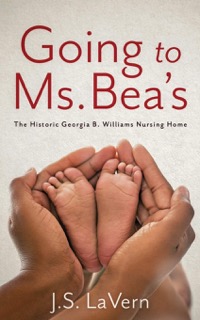 GOING TO MS. BEA'S: THE HISTORIC GEORGIA B WILLIAMS NURSING HOME
J.S. LaVern's Going to Ms. Bea's is a beautiful historical narrative of the life and legacy of Beatrice Borders, who devoted her life to providing safe and high-quality midwifery services to African American women across Georgia. The book recreates an intimate and immersive experience of Black livelihood in Georgia and the Jim Crow South.






---


THE MEDICALIZATION OF BIRTH AND DEATH
In The Medicalization of Birth and Death, political scientist Lauren K. Hall describes how and why birth and death became medicalized events. While hospitalization provides certain benefits, she acknowledges, it also creates harms, limiting patient autonomy, driving up costs, and causing a cascade of interventions, many with serious side effects. Tracing the regulatory, legal, and financial policies that centralize care during birth and death, Hall argues that medicalization reduces competition, stifles innovation, and prevents individuals from accessing the most appropriate care during their most vulnerable moments. She also examines the profound implications of policy-enforced medicalization on informed consent and shows how medicalization challenges the healthcare community's most foundational ethical commitments.

---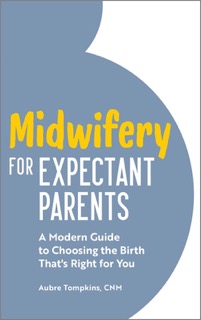 MIDWIFERY FOR EXPECTANT PARENTS

A 21st-century guide to midwifery with up-to-date information for expectant parents.
Whether you're in your third trimester or trying to conceive, knowledge is power when it comes to making important decisions about what kind of care you'll receive during pregnancy and childbirth. Midwifery for Expectant Parents is your resource for information about modern midwifery, letting you navigate your pregnancy journey with confidence and strength.
---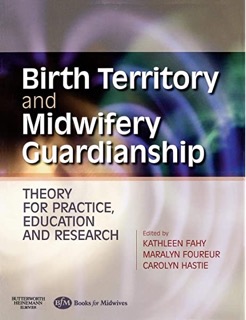 BIRTH TERRITORY AND MIDWIFERY GUARDIANSHIP

Midwives and other healthcare providers are grappling with the issue of rising intervention rates in childbirth and trying to identify ways to reverse the trend. It is increasingly accepted that intervention in childbirth has long-term consequences for women and their children. Birth Territory provides practical, evidence-based ideas for restructuring the birth territory to facilitate normal birth.

---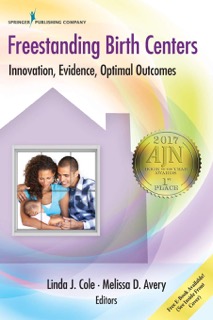 FREESTANDING BIRTH CENTERS: INNOVATION, EVIDENCE, OPTIMAL OUTCOMES
Written by U.S. leaders in midwifery, Freestanding Birth Centers: Innovation, Evidence, Optimal Outcomes offers a comprehensive guide to the evolving role of birth centers, clinical and cost outcomes, regulatory and legal issues, provider and accreditation issues, and the future of the birth center model. Woven throughout the text are descriptions of "exemplar" birth centers, representing diverse geographical, business, and service models. These cases illustrate the possibilities for expansion and replication of this model of care.

---

BIRTH EMERGENCY SKILLS TRAINING

Birth Emergency Skills Training: Manual for Out-of-Hospital Midwives is the interface between the world of midwifery and the world of medicine. It carries the reader from the initial steps of intervention though definitive care, balancing a friendly tone and visual appeal with authoritative and clinically useful information. It is loaded with mnemonics and other memory aids, and is richly illustrated with the author's artful drawings and photography.

---
ALL BABIES ARE BORN
All Babies Are Born reveals the difficulties women in the world face during pregnancy and childbirth. The twelve chapters take you into twelve different scenarios of global childbirth experiences in nine different countries. The outcomes of the birth experiences are different. In addition to the compelling stories, each chapter contains gripping global facts substantiating the birth outcome. All Babies Are Born initiates you to join in the battle against global birth disparities like HIV, malnutrition, governmental constraints and much more.
---