Legislation to Support Expansion of the Birth Center Model
The BABIES Act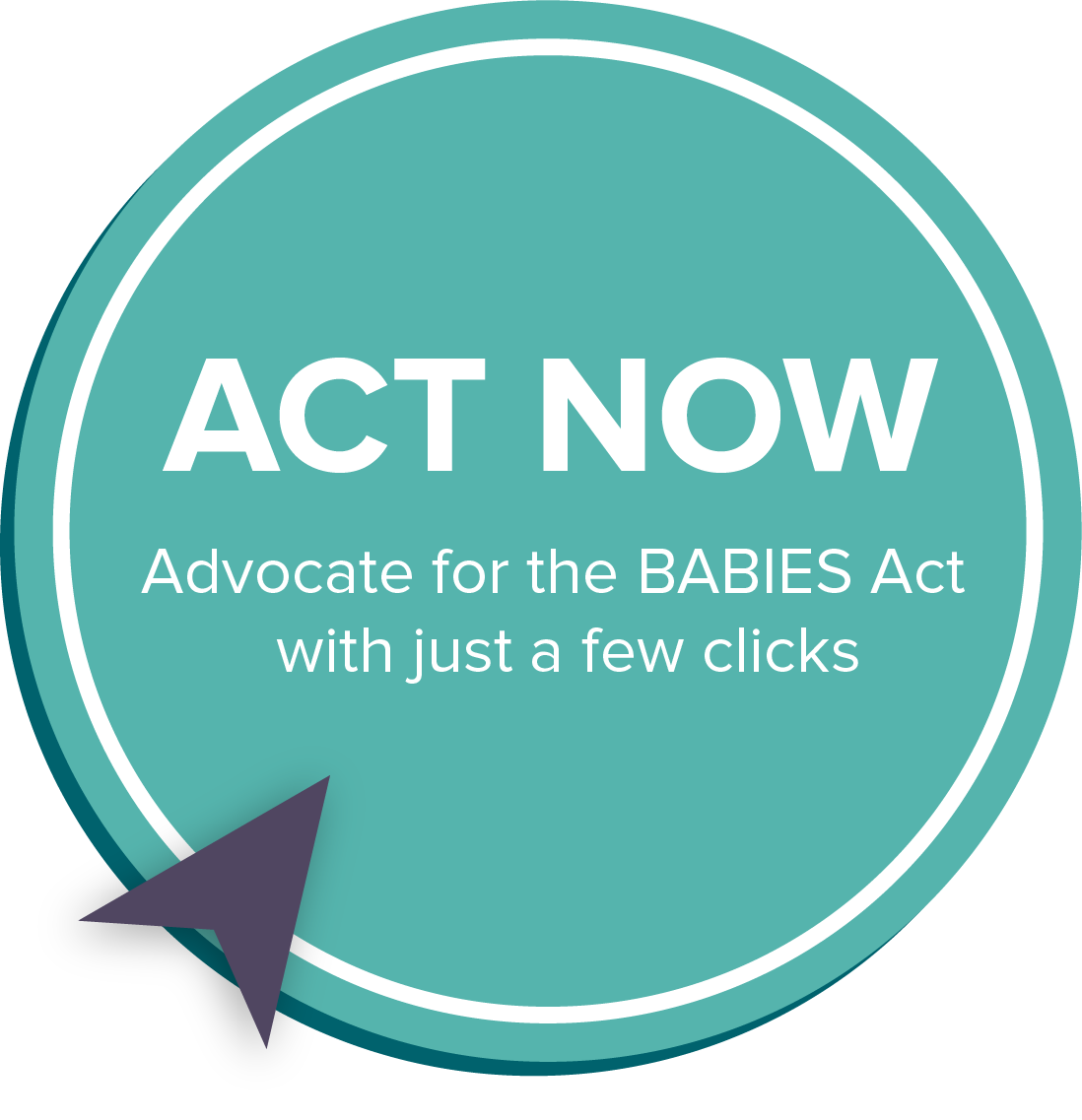 The BABIES Act (H.R. 3337 / S. 1716) is bipartisan and bicameral legislation which seeks to promote accessible and affordable use of freestanding birth centers by Medicaid Beneficiaries. In the recent past, many rural and urban hospitals have closed their obstetric units due to economic pressures and high costs of providing maternity care and over half of the U.S. counties have no hospital maternity unit or provider. Because maternal-infant outcomes in the United States continue to decline, it is more important than ever to support solutions to the maternal mortality crisis.
The BABIES Act is sponsored in the House by Assistant Speaker Katherine Clark (D-MA-5) and original co-sponsors Representative Jaime Herrera Beutler (R-WA-3), Representative Lucille Roybal-Allard (D-CA-40), and Representative Ashley Hinson (R-IA-1). As of October 12, 2022, there are 46 co-sponsors in the House.
In the Senate, the BABIES Act is sponsored by Senator Ben Ray Luján (D-NM).
Birth centers have promising results in supporting the health of infants and mothers while also resulting in cost savings. From 2013 to 2017, the Centers for Medicare and Medicaid Services (CMS) conducted the Strong Start initiative for Mothers and Newborns. This project funded three models of prenatal care for Medicaid and CHIP beneficiaries and found that birth centers, a midwifery model of care, resulted in lower rates of preterm birth, lower rates of low birthweight, lower rates of C-section, and cost savings of $2,000 per mother-infant pair.
The legislation aims to help reduce racial disparities with federally funded freestanding birth centers that will increase access to midwifery care in birth centers. High-quality care is needed in communities with poor maternal and infant outcomes, particularly in areas with racial and ethnic disparities.
The BABIES Act would build off the Strong Start initiative by creating a demonstration payment program under Medicaid. The legislation guides the development of a cost-based payment model that would reimburse birth centers for prenatal care, perinatal, and postpartum mother and infant care. By providing a model of cost coverage for freestanding birth centers, we can continue to use cost-effective, creative solutions to improve maternal mortality and infant outcomes.
THE BABIES ACT + RACIAL EQUITY
AABC recognizes that this proposed legislation is race-neutral and does not explicitly address racial equity. Improving Medicaid reimbursement does not directly address the racial disparities we see in maternal mortality in Black and Indigenous communities. A higher socioeconomic status does not preclude one from discrimination, racial injustices, or maternal mortality and morbidity.
The BABIES Act is important legislation to improve reimbursement and create access to birth center care for vulnerable Medicaid populations. Although language regarding racial equity was not added before the bill's introduction, we will suggest amendments during the committee process (which is the next step in advancing the bill). We plan to develop a framework for engaging stakeholders to identify bill amendments to address racial equity, so we are prepared when the opportunity is presented.
If you would like to participate in this process, please email katebauer@birthcenters.org.
DOWNLOAD HANDOUTS