IRC Office Hours - APR 2023
Open Q+A session
---
Wednesday, April 19, 2023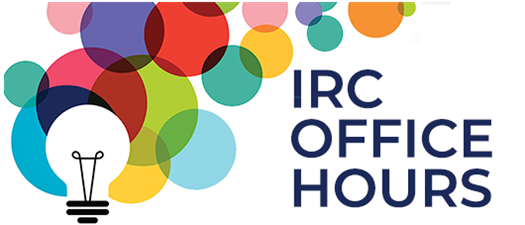 In April, join Industry Relations Committee members Rebecca Biesinger and Marnie Cabezas for a discussion focused on sustainability and equity. Bring your challenges and questions. We will brainstorm solutions together.
AABC membership is required for IRC Office Hours. Registration is free and open to all AABC members.
IRC Leaders

Erica Biesinger, MBA
Erica has been involved in the birth center community since 2014 when she joined the staff at The Midwife Center in Pittsburgh as the Finance and Operations Manager. Since then, she's provided ongoing administrative support to the birth center including overseeing all financial aspects of the Center and helping to expand both the facility and programs offered. She is passionate about the independent, free-standing birth center model and the midwifery model of care. Her goal is to have that shine through in her administrative work, while improving the ongoing financial health of the birth center.

Marnie Cabezas
Marnie is the CEO of Innovation Billing Service, Inc. Her experience as both an independent medical practitioner and a small business owner fuels her passion for helping practices work smarter and get the compensation they deserve. She is committed to keeping Innovation Billing's clients focused on providing compassionate, inclusive, evidence-based care to their communities.
For More Information:

3123 Gottschall Road
Perkiomenville, Pennsylvania 18074
United States
215.234.8068