Understanding Our Past to Build an Equitable Future: Our Path to an AMU
---
Wednesday, December 14, 2022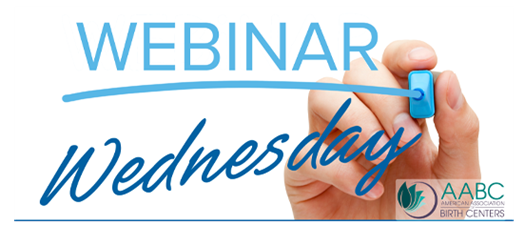 Women and Infants Hospital is an academic tertiary-care facility with 8,500 births annually providing maternity care to 80% of Rhode Island. The hospital has the only state-approved in-hospital Birth Center (Alternative Birth Center, or ABC) established in 1986. Overtime, ABC utilization declined. Recognizing the importance of including designated space for physiologic birth in the plans for a labor and delivery remodel, the senior midwives did an historical analysis of the ABC to understand the internal and external barriers to utilization over the previous 35 years, as well as a Strengths, Weaknesses, Opportunities and Threats (SWOT) analysis. They brought together a multi-stakeholder team to envision a unit that would be sustainable, providing optimal experiences of care in which every family has equitable and positive outcomes. To foster new and inclusive ideas, they used an approach to problem solving based on creative thinking principles. Founded in this process, a series of evidence-based, action-oriented steps were utilized to encourage developmental thinking around the stated goal. This brought the group to an innovative solution: An accredited Alongside Midwifery Unit (AMU). This presentation explores how the midwives successfully gained the unanimous support of key stakeholders for a proposed Alongside Unit as part of a hospital redesign. The AMU addresses system level change, protected space for physiologic birth, and disparities in outcomes and experience of care. The AMU would be the first CABC-credentialed facility in Rhode Island and hopefully offer interdisciplinary teaching opportunities in physiologic birth.
About the Presenter
Julie Knutson, DNP, CNM, WHNP, IBCLC
Julie joined Women & Infants in April 2020. She has worked in a variety of care models and with diverse populations as a midwife including at public health clinics, hospitals, in-hospital alongside units and freestanding birth centers. At Women & Infants, she enjoys sharing her passion for physiologic birth with the resident OB/GYNs and medical students. Her DNP work focused on addressing racial disparities in inpatient breastfeeding support. She looks forward to a day when anyone seeking the birth center model of care will have access.