Webinar Wednesday: Making the Most of Your Member Benefits
---
Category: Webinar Wednesday
Whether you're new to AABC or you've been with us for years, this Member Benefits Tour is an excellent opportunity to familiarize yourself with the many resources included in your membership. These benefits include toolkits, office hours, career center, scholarships, affinity circles, webinars, courses, the Perinatal Data Registry (PDR) and more!
If you're a Developing Birth Center, an Established Birth Center or an AMU, everyone on your team gets access to these benefits included with your membership. Encourage your staff to create their own account under your birth center and join us for this helpful orientation!
---
Libby Colsen, CPM, (they | them) is AABC's Membership Coordinator. They were trained as a CPM in a high-volume birth center in El Paso, TX, serving clients from neighboring Ciudad Juarez. As a homebirth midwife they founded a fertility and conception practice for queer/trans families in Southern Appalachia. Now Libby is thrilled to support our members, and the birth center model at AABC!
---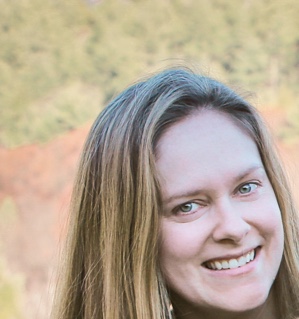 Jennifer Wright is the Perinatal Data Registry (PDR) Manager for the American Association of Birth Centers. She has been involved in the PDR since its inception in 2012 and worked with the previous data collection platform, the Uniform Data Set (UDS), since 2010. Prior to her current role, Jennifer was Research Associate for the AABC Strong Start for Mothers & Newborns Initiative, a four-year initiative aimed to lower the national preterm birth rate, improve maternal and newborn outcomes, and reduce healthcare costs. She has more than fifteen years work experience in international, national, and community-based nonprofit and private sector environments. Jennifer earned her master's degree in sustainable international development from The Heller School for Social Policy & Management, Brandeis University with a concentration in the rights-based approach to development and practicum focus in research and evaluation. She also holds a bachelor's degree in anthropology.
For More Information:

3123 Gottschall Road
Perkiomenville, Pennsylvania 18074
United States
215.234.8068