Webinar Wednesday: TeamBirth and Birth Centers
---
Wednesday, March 22, 2023
Join Webinar Wednesday
Category: Webinar Wednesday
PASSCODE to join webinar: 382222
TeamBirth, a program developed by Ariadne Labs' Delivery Decisions Initiative, aims to improve both safety and dignity in childbirth by structuring the essential information that should be communicated during every labor assessment and by creating ongoing opportunities for the team to review that information together throughout labor.
During TeamBirth huddles, all members of the team are named beginning with the birthing person in labor and including, at a minimum, their birth attendants. The purpose of this step is to promote "psychological safety" by giving every member of the team permission and opportunity to share concerns. For every care decision, the birthing person is asked about their preferences, the full care team reviews the plan of care together, and the team makes a commitment as to when they will communicate again.
The purpose of this webinar is to discuss the potential TeamBirth has within birth centers, recognizing that the needs and priorities differ from hospital birthing units.
---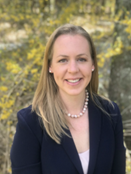 Amber Weiseth DNP, MSN, RN is the Director for the Delivery Decisions Initiative (DDI) at Ariadne Labs, where she oversees the design, measurement, and implementation of the TeamBirth Project, a care process innovation designed to improve the safety, dignity and equity of childbirth. Amber has been an obstetric nurse for 18 years, specializing in quality improvement and project implementation. Dr. Weiseth is a Research Scientist at Harvard TH Chan School of Public Health in the Department of Health Policy and Management
Prior to joining Ariadne Labs, Amber served as Assistant Director for Maternal-Infant Health Initiatives at the Washington State Hospital Association where she led safety and quality work in the state's birthing hospitals. While there, she worked to decrease maternal morbidity and mortality in the state through implementation of a maternal early warning trigger system (MEWT) and qualitative blood loss measurement.
Amber earned her Doctorate of Nursing Practice from the University of Minnesota. She graduated with her MSN from Western Governors University in Healthcare Administration and Nursing Leadership and completed her BSN from Seattle Pacific University.
---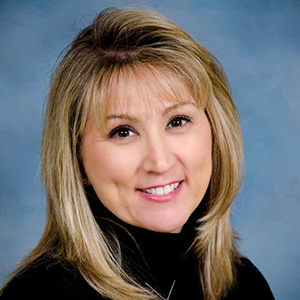 Pamela Harmon, DNP, MSN, RNC-NIC is a registered nurse who holds a Doctorate of Nursing degree with a strong background in hospital leadership. She has over 25 years of maternal and neonatal experience. Pamela's leadership positions have ranged from leading one of the largest Level 4 NICUs on the East Coast to being the Director of Women and Children's Services. She is the Administrative Director of New Jersey's first hospital owned midwifery led Birth Center that functions as a separate entity from the inpatient units.
Pamela demonstrates a commitment and passion for supporting and promoting normal physiological birth and ensuring a positive childbirth experience for all women. One of her primary focuses is to ensure Birth Center standards are maintained in order to preserve the integrity of what Birth Centers stand for. She feels women should be empowered to make positive healthcare decisions utilizing education, research and the woman's personal life philosophy.
---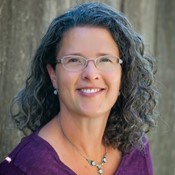 Melissa Denmark, MA, LM: While studying medical anthropology Melissa discovered midwifery and, as a result, wrote her master's thesis on the "Historical Development of Direct-Entry Midwifery in Florida". This work later became published in Robbie Davis-Floyd's book, Mainstreaming Midwives: The Politics of Change (2006). Inspired to do clinical work, in 2000 Melissa attended the Seattle Midwifery School and was licensed as a midwife in 2004. She worked in Seattle several years before moving to Snohomish in 2009 when she opened Snohomish Midwives. She served families in and around Snohomish County until retiring in 2021.
In addition to practicing midwifery, Melissa was involved in midwifery education at The Seattle Midwifery School and later, Bastyr University, from 2006-2013. She also volunteered for three years as the secretary for the Midwives' Association of Washington State (MAWS) and currently serves on the MAWS Data and Research Committee. Since 2017, Melissa has been the Smooth Transitions Program Coordinator and works at the state and national levels to improve relationships with community midwives and their local hospitals during transfer situations.
Melissa enjoys gardening, horseback riding, traveling, hiking, and spending time with her family. She and her husband own and operate Raising Cane Ranch, a small organic farm specializing in apples, hard cider, and other produce.
For More Information:

3123 Gottschall Road
Perkiomenville, Pennsylvania 18074
United States
215.234.8068