2023 AABC Election Results
Date posted
September 8, 2023
This summer the AABC held elections for the AABC Board of Directors. The ballot included candidates for President/President-Elect, Director and Alternate Director. The election was close which indicates strong candidates all around. The membership elected the following to serve:
President/President-Elect
Trinisha Williams, MPH, CM, LM, LCCE, FACCE, LC - Trinisha began her career in health care in 1996 after completing a Bachelor of Science in Psychology with a concentration on Women's Studies at Hobart and Williams Smith Colleges. Trinisha started to search for a position where she could best work with complementary health. When she graduated from Hunter College with a Master's in Public Health with a concentration in Women's Health she began to search for her niche in health to reach the members in her community most in need. After completing an MPH, she served as the Coordinating Manager of Health Education in the OB/GYN department at Bellevue Hospital Center, the Community Outreach Manager at the Leukemia & Lymphoma Society, and as a Health Educator with the Northern Manhattan Perinatal Partnership. Trinisha became a Lamaze Certified Childbirth Educator in 2002 and became a Fellow in 2017 and completed a degree in Midwifery at SUNY Downstate Medical Center in 2003. She spent the next decade working as a midwife and educator in New York City hospitals, and she founded her home birth midwifery practice, Midwife in the City, in 2014. She currently teaches midwifery students at SUNY Downstate and mentors several aspiring midwives. In June 2019 she became the Director of Midwifery at Brooklyn Midwifery Group until July 2020, where she carried the center through the Coronavirus Pandemic and opened a second location, Jazz Birthing Center of Manhattan. In 2019, Trinisha was appointed to the Board of Directors of the American Association of Birth Centers. After leaving the BBC, she created a nonprofit called Midwifery Collective where she is working to form Haven Midwifery Collective, NYC first midwifery-led birthing center, where she is the President and Founder. She has attended over a thousand births in her career both in hospitals, homes, and birth centers. Trinisha is committed to improving maternal health disparity by having birth centers as a viable option for all low-risk birthing people. Currently, she is a homebirth midwife at Midwife in the City. She is married, an aunt of 12, and a native New Yorker who resides in Brooklyn.
---
Directors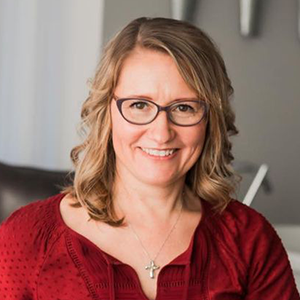 Jolene Hammann, MSN, CNM, WHNP-BC - Jolene has been a nurse since 1997 and has been practicing as a CNM since 2007 in hospitals, homes, and birth centers. In 2018, Beginnings Birth Center in Colorado Springs, CO was her "fifth baby" born after a VERY tough labor with the incredible "birth team" of her amazing staff. In 2021, Jolene founded the AABC Colorado Chapter. In 2022, she took on the challenge of becoming the Chief Midwife Officer of Birth Partners with birth centers in Illinois, Oregon, Florida, Colorado, and soon to be Ohio and North Carolina. Traveling to all seven centers and assisting each team with clinical, billing, and administrative aspects of operations has been a unique opportunity to continue to grow her knowledge and understanding of all the aspects of the Birth Center Model of Care.
---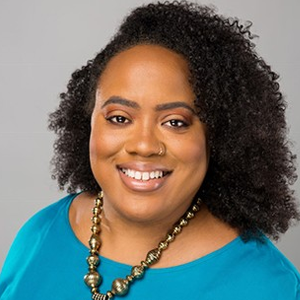 Ebony Marcelle, DNP, CNM, FACNM - Ebony is the Director of Midwifery at Community of Hope that includes Family Health and Birth Center. She completed her nursing education at Georgetown University, Midwifery at Jefferson University, and her Doctorate at Frontier University.
She walked into the DC Birth Center in 2002 as a volunteer and was later hired as a birth center RN. This same birth center would be her first job out of midwifery school in 2007 and she became the Director in 2015. Her 8 years of directorship has included a full restoration of practice and a strong team of culturally congruent midwives.
In 2019 she was inducted as a Fellow into the American College of Nurse Midwives. She is adjunct faculty at Georgetown University and regularly presents focused on rebuilding systems to address racism and health equity. Her advocacy work has included multiple congressional briefings creating awareness around the need for policy changes to reduce maternity care disparities. Ebony is known for her passion in midwifery and midwifery's role in reproductive justice. She has built culturally aware clinical models of care specifically for under resourced Black birthing persons. She currently serves on the following boards: National Association for the Advancement of Black Birth, March for Moms, American Association of Birth Centers and is a collaborator with Black Mamas Matter Alliance. In 2019 she was appointed to the District's Inaugural Maternal Mortality Review Committee and is currently in her second term.  
---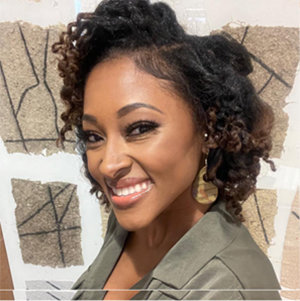 Talita Oseguera, MSN, CNM, WHNP-BC - Talita is a certified nurse midwife, lactation counselor educator (pursing IBCLC), and reproductive justice advocate. Originally from Los Angeles, California, she completed nurse midwifery training at the University of California, San Francisco, with a minor in Global Health. She has a background in community-based health care centered on equity and the advancement of historically marginalized groups, empowerment of women, and partnership with families. She has been a full-spectrum doula since 2013 and has devoted her professional and academic career to both birth and research justice. Talita is committed to improving reproductive justice, honoring and amplifying the voices, experiences, and issues of Black women and individuals across the sexual, reproductive and perinatal continuum, moving alongside birth workers of color who reflect the communities they serve, improving care for and with Black women and individuals, and keeping the birth and postpartum periods sacred for all birthing people and families.
Talita has served as an Alternate Director for the AABC and currently practices on the all-Black midwife team at CHOICES Center for Reproductive Health in Memphis, Tennessee.
---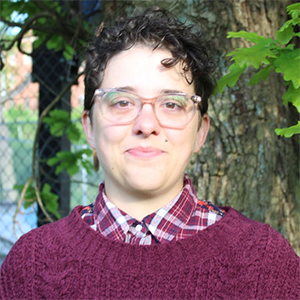 Sarah Annalise Sanders, PhD, MPH - Sarah is driven by her experience working as an administrator at the only freestanding birth center in western Pennsylvania, Sarah Annalise Sanders pursued an MPH ('18) and PhD ('22) from the University of Pittsburgh School of Public Health to pursue a career in researching birth center and midwifery care through a racial equity lens.
From 2013-2018, Sarah held positions at The Midwife Center in Pittsburgh, PA as the Client Service Manager, where she worked closely with staff midwives and nurses to coordinate monthly chart reviews and ensure proper safety protocols, and the Administrative Coordinator, where she helped direct data collection for quality assurance purposes, contributed to programmatic planning with the center's expansion in 2017, and supervised undergraduate interns.
Sarah has been a member of the AABC Research Committee since 2019 and a member of the Diversity & Inclusion Committee since 2021. She used birth center data for both her master's thesis and doctoral dissertation, investigating factors associated with non-medical transfers and the demographic make-up of birth center service communities. As an early career researcher, she is highly motivated to build on this work with a committed focus on equitably expanding access to birth center care, which includes advocating for childbearing people, as well as their midwives and doulas.
---
Alternate Director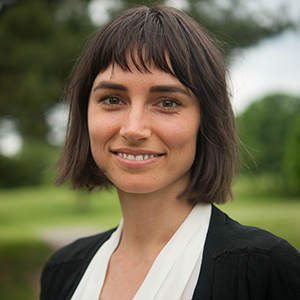 Meghan Nowland, BS, CPM, IBCLC - Meghan grew up as the fifth child in a family of fourteen and has always been around babies and loved them. In 2010 she caught her niece at her sister's home birth in Virginia, which led her down the path of becoming a midwife. Meghan has a bachelor's degree in midwifery from the Midwives College of Utah and moved to Cincinnati with a passion to improve Ohio's maternity care. She regularly volunteers teaching community childbirth education classes and for the Kentucky Home Birth Coalition. She is a founder of Ohio's chapter of the National Association of Certified Professional Midwives and Buckeye Birth Coalition. Before moving to Ohio, Meghan lived in San Antonio, Texas for two years and worked at Birth Center Stone Oak and with home birth midwives Robin Rabenschlag, Julie Hatfield, and Janet Dirmeyer. Meghan earned her CPM certification in 2014 and has been practicing as a home birth midwife ever since. In 2017 she became certified as an International Board-Certified Lactation Consultant.
Most recently Meghan has been involved with legislative efforts to increase access to midwives and serving on the Kentucky Midwives Advisory Council, creating regulations for licensure of CPMs. In August 2020 she became the first Certified Professional Midwife to become licensed in the state of Kentucky! Meghan founded Cincinnati Birth Center in 2019 because there were no licensed freestanding birth centers in Ohio. She believes her community needs more birth options and midwives need more sustainable employment opportunities.
---
Congratulations to these new and returning leaders. Their terms begin at the end of the AABC Birth Institute in October.