Back to Products & Services
AABC Affinity Circles Community Registration
Member Benefit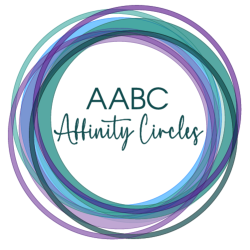 Program Overview
The AABC Diversity + Inclusion Committee invites members to participate in quarterly Affinity Circle meetings beginning this February.
Affinity Circles are offered for the following groups:
Members of the Global Majority - Because historic minoritizing and marginalizing has continually occurred to Black, brown, Asian, and additional people of color, we respectfully use the collective term the Global Majority in our attempt to affirm and positively represent the people who hold these racial identities.

LGBTQIA+

White Allyship
These meetings are designed to create a safe space for members to explore identity, areas of concern, and community change. These sessions will be facilitated by AABC's diversity, equity, and inclusion (DEI) consultants, Sarah Hansen and Amanda Neatrour, of the EnterChange Group.
Please make sure you are LOGGED IN before making your purchase so we can connect your order to you!
You can
login here
or
create an account
here.
---